Sigma 70-200mm f/2.8 DG DN OS Sports Lens (Sony E)
The Sigma 70-200mm f/2.8 DG DN OS Sports Lens is a large-aperture zoom lens for full-frame mirrorless cameras. In addition to the expressive imaging capabilities owing to the latest optical design, the lens offers a high level of performance and features that meet the expectations of professionals in both still and video, including high-speed autofocus with HLA (High-response Linear Actuator), optical stabilizer with the latest algorithm "OS2", and the superior weather resistance of Sigma's Sports line.
Combined with the 14-24mm F2.8 DG DN Art and the 24-70mm f/2.8 DG DN Art, these three zoom lenses for full-frame mirrorless cameras with a bright f/2.8 constant aperture cover a wide range of focal lengths.
Dual HLA Autofocus
Driven by dual HLA (High-response Linear Actuator) motors, quick and quiet autofocus is provided, greatly benefiting the quality of both photo and video content taken with this lens. Its floating focus configuration creates significantly less movement in each focus group, resulting in extremely responsive focusing performance.
OS2 Algorithm
Sigma's OS2 optical stabilization algorithm provides up to 7.5 stops of image stabilization making the lens more well-suited for handheld usage and gives users the luxury of shooting at slower shutter speeds while maintaining image sharpness.
Two OS modes are available. Mode 1 is intended for general shooting, while Mode 2 features Sigma's Intelligent OS algorithm and is ideal for panning shots and sports capturing.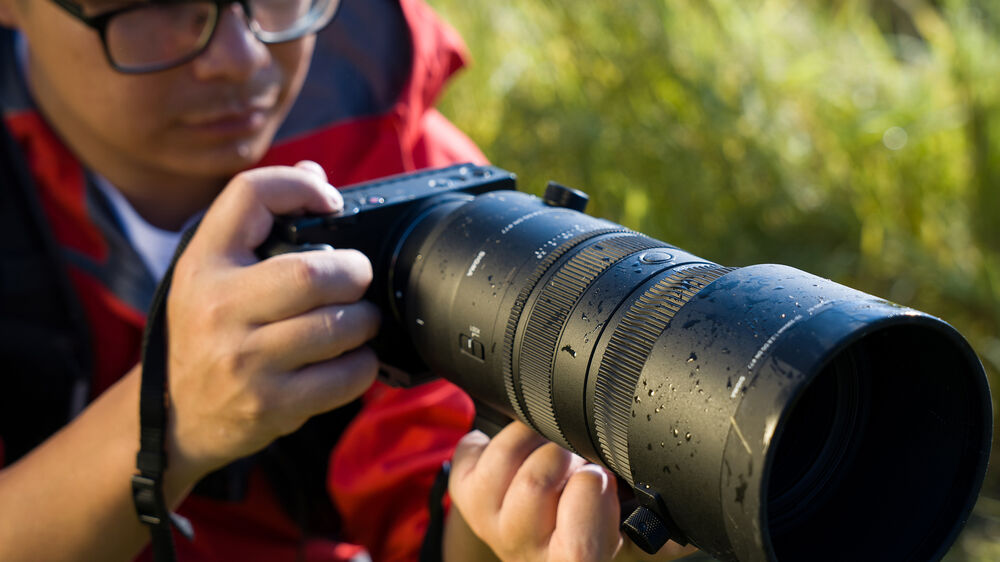 Additional Benefits
Aperture ring with click and lock switches
Tripod socket to distribute weight evenly
Carbon fiber-reinforced plastic lens hood
6 Custom Switches
AFL button
Focus mode switch
Focus limiter switch
OS switch
Custom mode switch
Aperture ring click switch
Sigma 70-200mm f/2.8 DG DN OS Sports Lens (Sony E)